I.Horbachevsky Ternopil National Medical University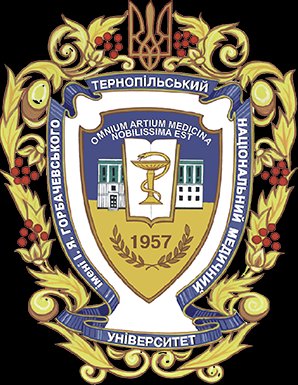 I. Horbachevsky Ternopil National Medical University (TNMU) is located in Western Ukraine. It is a tertiary educational institution, a centre of biomedical research and training.
TNMU's practice-driven and research-led teaching reflects its strong commitment to acquiring and sharing knowledge. The University is a leading provider of high quality professional medical training for domestic and international students.
The University has 59 departments and six teaching and research institutes. TNMU has about 600 faculty members, of whom 101 are full professors. Currently 5,628 students are enrolled on full-time and distance courses in specialties of Medicine, Dentistry, Pharmacy, Physical rehabilitation, and Nursing. Students can pursue professional, Bachelor's, Master and post-graduate degrees.
TNMU faculty carry out research projects in a number of clinical and biomedical areas. Research takes place in the affiliated hospitals and research centres, which include several laboratories and an animal facility. On average, up to 25 major research projects are ongoing each year, as well as 3 to 6 clinical trials.
The university's international partnerships with more than 40 universities and institutes in Europe, Asia, USA and Canada provide an opportunity for collaboration and global academic exchange. That allows students to improve their skills and gain practical experience of different heath systems.
Department of Medical Rehabilitation was founded in September 2001 and Department of Physical Rehabilitation in September 2014. Today departmental staff includes three full professors, seven associate and eight assistant professors."
All information about the project implementation is presented on the REHAB webpage of the TNMU website, the page is in Ukrainian and English: https://erasmusplus.tdmu.edu.ua/
Contact: Ihor Mysula: mysulaigor(at)ukr.net | Dariya Popovych : darakoz( at)yahoo.com
---
National University of Ukraine on Physical Education and Sport, Ukraine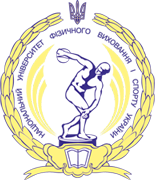 The National University of Physical Education and Sport of Ukraine is the center of the formation of healthy lifestyle, and the educational process in the University follows the evolutionary way, first of all, by changing the outlook of the student community.

All year University fully support reputation of European higher education. There were representatives of European and world science, prominent scientists and founders of known scientific schools and directions. Many university students and graduates were Olympic champions and winners of the Olympic Games, winners of World and European championships in various kinds of sport. The traditions of the past continue today. Now in our university are over three thousand students, preparing them more than fifty doctors and professors and more than a hundred PhDs and assistant professors. Since 2016 successfully implemented the project of students and scientific and educational mobility of the Latvian Academy of Sports Education on EU funds under Erasmus +.
Since 1994, the first department in Ukraine has started in NUUPES to train specialists in physical rehabilitation. In 2016, in connection with the changes in the legislation regulating the training of specialists in higher educational institutions of Ukraine, the vector of development of the specialty has changed: from this time the department trains physical therapists and occupational therapists, and for two years it is the leader among similar departments in Ukraine by the number of students. The international activity of the National University of Physical Education and Sport of Ukraine is one of the main guidelines, so that University has the opportunity to enrich the educational, scientific and athletic potential through the exchange of experience.
Contact: Olena Bismak : ebismak( at)gmail.com | o.lazarieva.nupcu( at)gmail.com
---
Lviv State University of Physical Culture named after Ivan Boberskyj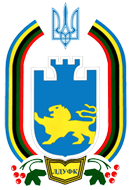 Lviv State University of Physical Culture named after Ivan Boberskyj is a higher educational institution, which appeared on the centuries-old traditions of national physical culture. The main task of the educational and scientific processes at the University is the implementation of education using the latest scientific advances and information technology systems.
The University provides high-quality professional training for domestic and foreign students. Today, 2479 students study at the Faculties: Pedagogical Education, Physical Training and Sports, Physical Therapy and Ergotherapy, Tourism, Postgraduate and Extra-Mural. The educational process is provided by 26 departments and research institute, 317 pedagogical /teaching staff, among them 42 Professors, Doctors of Sciences. Our students take prize-winning places at the World Championships, European Championships, and Olympic Games.
The Department of Physical Rehabilitation has been functioning since July 1994, and the Faculty of Physical Rehabilitation and Health Physical Training since 2002, which in 2018 were renamed to "Physical therapy and ergotherapy". Since its existence the department and its employees are involved in various international projects and programs.
One of the activity of Lviv State University of Physical Culture named after Ivan Boberskyj is the development of international cooperation, preparation of students for professional activity at the level of world standards. Therefore, international activity is primarily aimed at fulfilling the requirements of the Bologna Declaration, the further integration of the university into the world educational and scientific community, the university's receipt of additional opportunities for accelerated development within the Bologna Process and European integration.
https://www.ldufk.edu.ua/index.php/ka2.html
Contact: Liliya Bedriy-Fertsak : relations( at)ldufk.edu.ua
---
SUMY State University
Sumy State University (SumDU) is a higher education institution of classical type located in the city of Sumy, North-Eastern part of Ukraine.
Sumy State University follows the ideology of research institution where scientific activity together with a large-scale international cooperation and the focus on innovation technologies, in particular ICT, is dominating. Research and educational activity of SumDU embraces wide scope of areas from engineering and ICT to natural sciences, medicine and humanities.
The structure of the University is diversified and includes institutes, faculties, technical schools and colleges.
The University currently serves more than 16,000 students who are pursuing bachelor, master degrees and PhD degrees in 45 majors according to 40 directions of studies in particular computer sciences, machine-building, mechanics, electronics, nanotechnologies, electrical engineering, power engineering, ecology, quality, standardization, management, medicine, law, journalism, etc. Currently, about 1,300 foreign students at SSU represent more than 50 countries worldwide. 9 educational programmes are entirely taught in English.
SumDU is in the TOP-group (5 %) of universities around the world, according to the international ranking of HEIs QS World University Rankings (4th position among Ukrainian universities).
SumDU is a signatory of Magna Charta Universitatum and a reliable member of most authoritative international organizations – International Association of Universities, European University Association, Eurasian Universities Association, etc.
SumDU is an active participant and has a relevant experience of joint work in international research and educational programs: European Framework Program, ERASMUS+ (previously TEMPUS, ERASMUS MUNDUS, Jean Monnet), grants of NATO, UNDP, National Academies of Sciences of European states etc.
Contact: Konstantin Kyrychenko : irdepartment( at)ukr.net
---
Testing Board
Contact: Maryna Mruga : marina.testportal( at)gmail.com
---