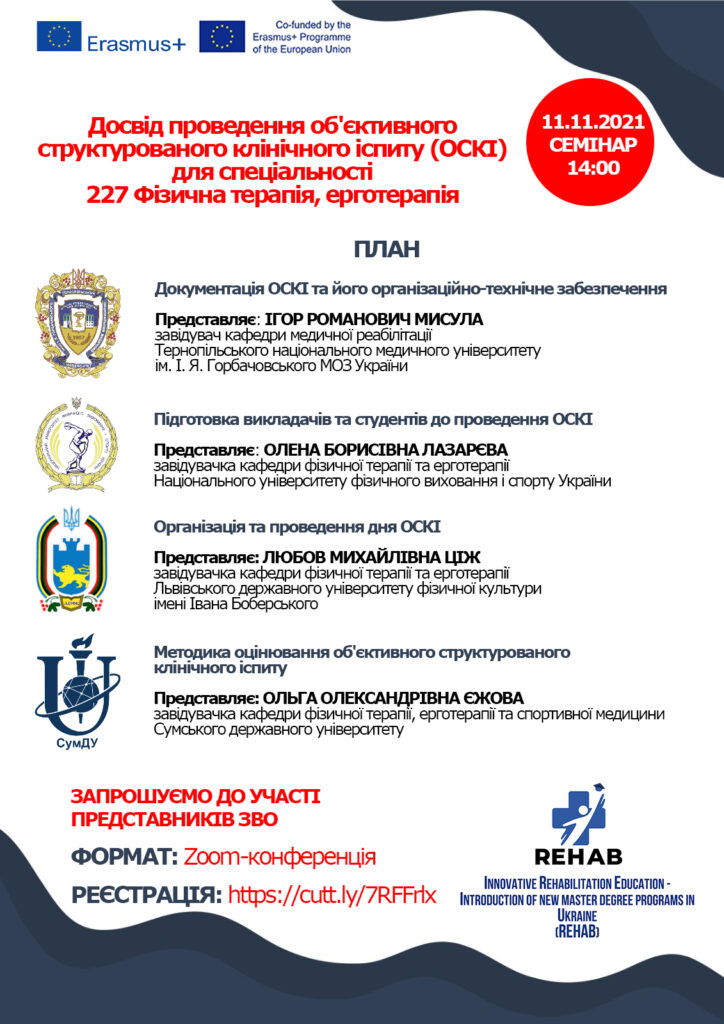 We invite you to take part in the SEMINAR in the framework of the Erasmus + project «Innovative Rehabilitation Education – Introduction of new master degree programs in Ukraine» (REHAB)" № 598938-EPP-1-2018-1-LV-EPPKA2-CBHE-JP, that is co-funded by the European Union, on the topic:
Experience of conducting an Objective Structured Clinical Examination (OSCE) for the specialty 227 Physical therapy, occupational therapy, which will take place on November 11,2021 at 2 pm in the format of the Zoom-conference.
The reports were prepared on the basis of practical experience in the preparation and implementation of the OSCE of four HEIs of Ukraine.
Duration of the seminar: up to 2 hours
Limit: up to 100 participants
Language: Ukrainian
Participation is free.
Registration: https://cutt.ly/7RFFrlx