On 20th August, 2020, an online meeting on the organization of the Autumn school within the project REHAB was held through Zoom.
Meeting participants: Project Coordinator, Aija Klavina (LASE, Latvia), Ng Kwok (European Federation of the Adapted Physical Activity, Finland), Ihor Mysula, Yurii Zavidniuk, Anastasiia Bohutska (TNMU,Ukraine), Mariana Babych (LSUPC, Ukraine).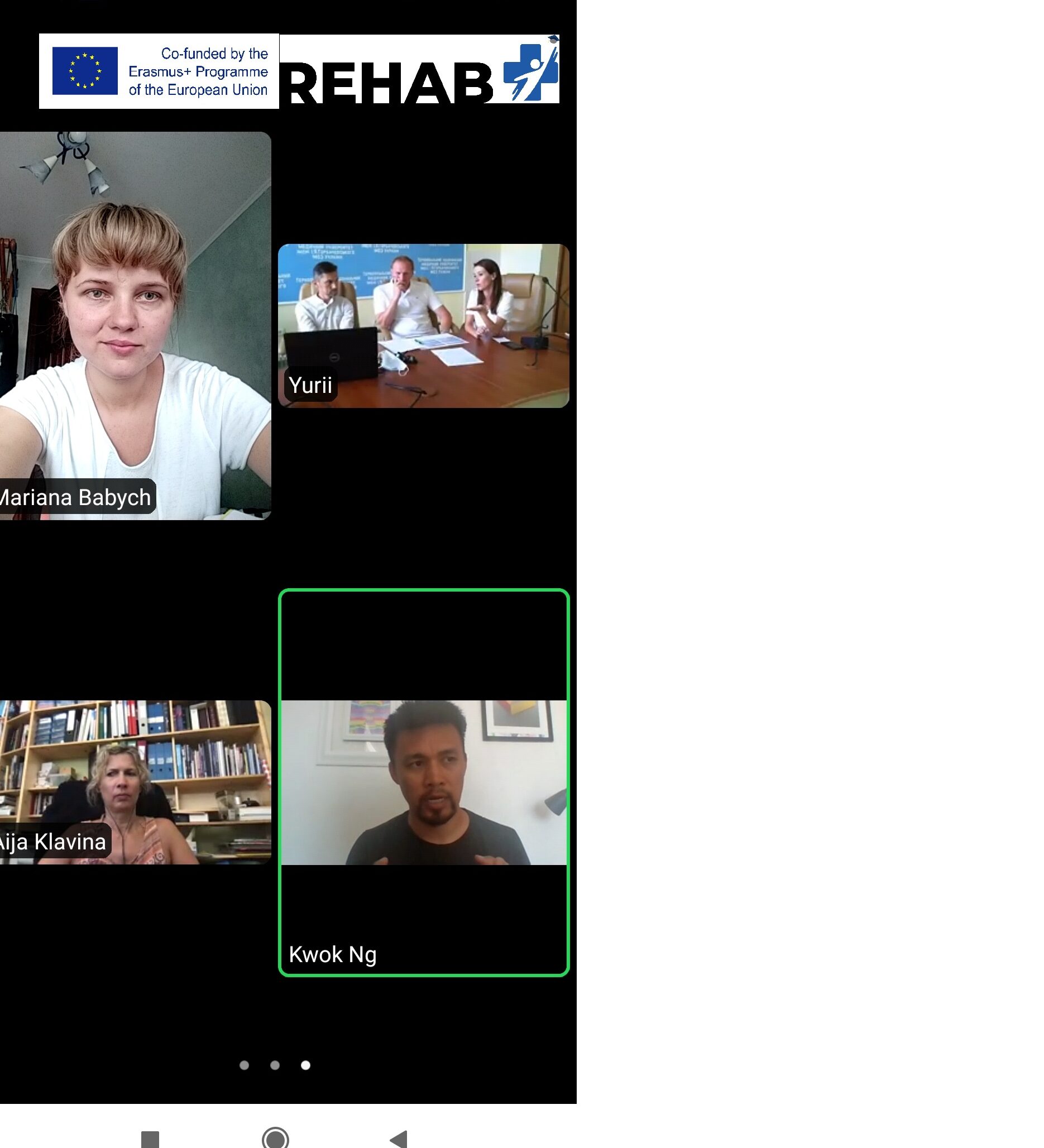 It discussed different organization issues and decided that because of the pandemic Covid 19 the Autumn school in Ternopil will be held 14-18 September 2020 online for EU and Ukrainian project partners and other non-partner institutions which are interested in Physical Therapy.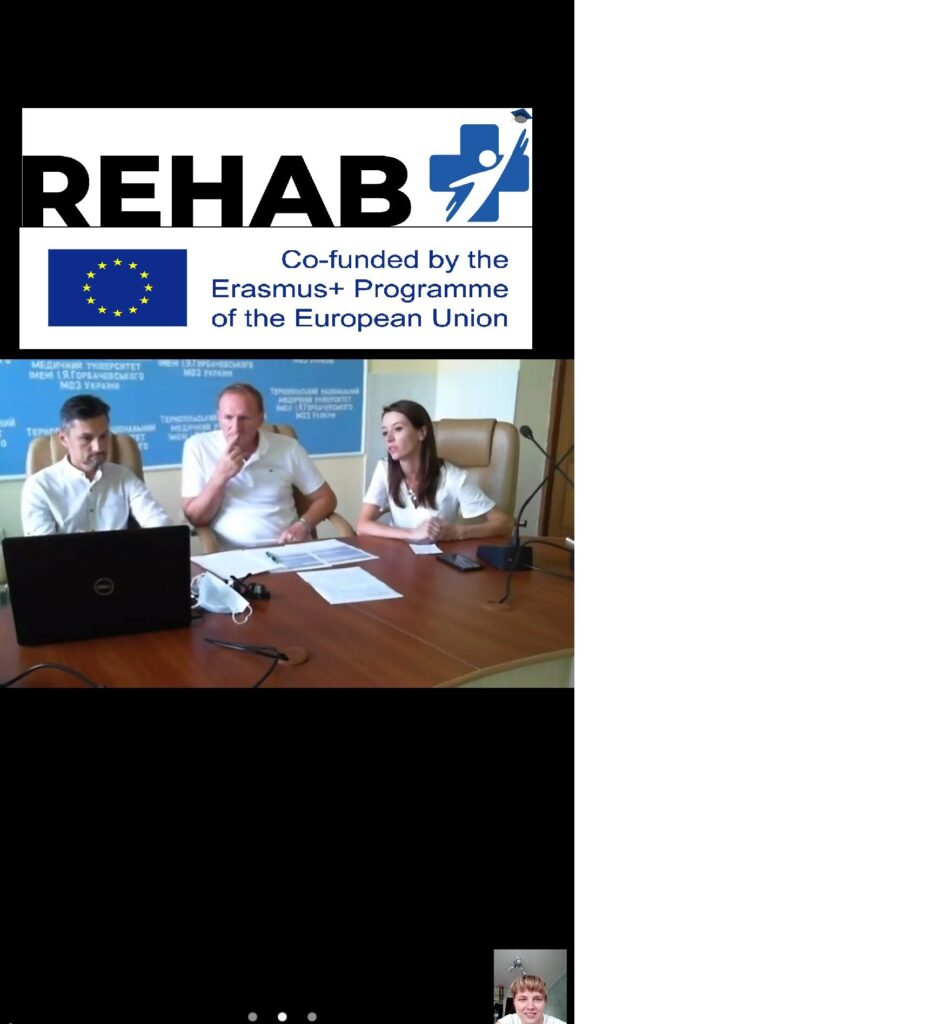 We invite academic staff, doctors and students from Ukraine to participate in the online REHAB Autumn school.
This project has been funded with support from the European Commission. This publication reflects the views only of the author, and the Commission cannot be held responsible for any use which may be made of the information contained there in.